OUR MISSION
     We partner with chaplains and churches to:
Inspire prisoners with the Good News
of Jesus Christ through personal and
practical resourcing
Equip prisoners biblically to enjoy
the Christian hope for themselves.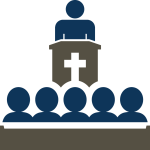 DISTINCTIVE VALUES
     CPR's distinctive values include:

Using expository Bible teaching;


Augmenting Bible studies with 

in-cell
correspondence courses;

Training our volunteers;

Partnering with Churches

Resettlement programme for
ex-offenders.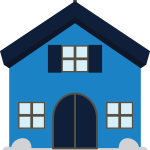 Our Distinctive Values:
Expository Bible Teaching
We believe in letting the Bible speak for itself, because God's word is clear and we want people to see it for themselves rather than use it as a tool for our own agenda.
This principle helps detainees to learn comprehension skills for themselves rather than remain dependent on or vulnerable to various 'gurus'.
In-cell Correspondence Courses
Detainees can study in their own time and have their papers marked by external examiners.
This is a valuable way of perpetuating the work of discipleship and mentoring outside visiting hours.
Training the trainers
We give real attention to training CPR associates, to enable them to mentor and train detainees.
Each associate is trained to equip detainees to read the Bible and think for themselves.
Church Partnerships
We believe in the importance of local churches.
We have a growing number of 'CPR Partner Churches' across the country who: pray with and for us through regular updates; give financially and encourage members of their congregation to give of their time; receive (where appropriate) into their fellowship men and women who, having been discipled in the prisons and are ready to be restored to a new community and church family.
We invite genuine accountability from local churches by way of constructive criticism, to help us improve any and every aspect of CPR's work.
Giving Back
Jesus said it is more blessed to give than to receive and we are therefore committed to seeing individuals, churches and chaplains benefit from working with us.
Partner church volunteers tend grow in confidence in their own churches, as they receive training in Bible-handling, teaching and mentoring.
Partner churches are free to use any of CPR's Bible-teaching resources that could be of use in their own ministry.
Church ministers who give some of their time to working with CPR often find the opportunities they get to serve in the prisons spurs them on and equips them to serve their own congregations better.
Resettlement
We foster deep relationships with churches so that a prisoner is resettled into a real and genuine family community.